WEEKEND CONFERENCE EVENT
"The Soul of Science
and the Heart of Religion"
Learn how science and theology, together, reveal more about who and what we are, alongside practical approaches for engaging others in the conversation.
Spread over two days (Friday evening and daytime on Saturday), this conference offers plenary sessions and in-depth, smaller workshop-style groups on speciality topics.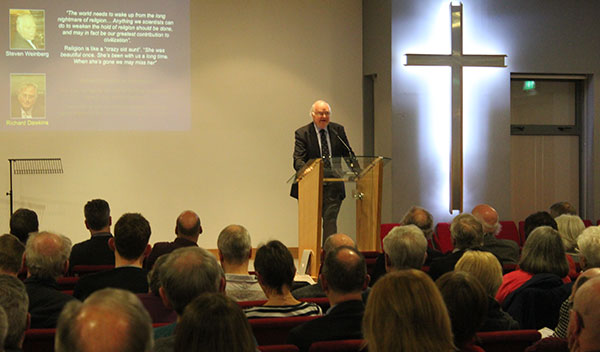 Contributors
Speakers at the conference include:
Dr Bethany Sollereder, Theologian at Oxford University, specialising in theology concerning evolution and the problem of suffering
Sarah Lane Ritchie (Doctoral Candidate), Science and Religion Scholar (Consciousness and the Brain)
Prof Chris Packard CBE, Medical Scientist
Dr Anthony Latham, General Practitioner
Dr Liam Fraser, University Campus Minister
Rev Iain McFadzean and Rev Kristina Herbold Ross, Work Place Chaplaincy Scotland
Dr Andy Bannister, Author and Broadcaster
For biographical details of conference contributors click here
For details of conference subjects and timetable click here
Seminars
Theological Issues: Addressing Your Questions
Brain, Mind and Matters of the Soul
with medical doctor Antony Latham
Darwin, DNA and Divinity
with medical scientist Professor Chris Packard
Practical Skills: Developing Your Confidence
How To Talk About Christian Faith Without Looking Like An Idiot
with author and broadcaster Dr Andy Bannister
Grasping the Nettle—Sometimes with Words
with Work Place Chaplaincy Scotland staff Rev Iain McFadzean and Rev Kristina Herbold Ross
Know Your 'Enemy': Responding with Grace to Unbelief
with University Campus Minister Dr Liam Fraser
This conference has passed, and booking is closed.